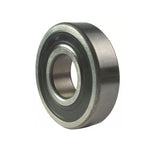 Tubing Roller Replacement Bearings
Have you exploded the bearings that came with your tubing roller, or are you constantly changing die sizes from project to project and are tired of swapping the (4) roller bearings on the outer driven rollers from die set to die set? We now offer factory direct replacements, a set of (4) for just $16.95 shipped to your door step.
Great
Good company smoooooth order and delivery
Right part right price
Never unsatisfied with Swag offroad. They have just what I need and for a great price
Ditto from comment below
I'm going to stick with Evans plan, everytime I buy a new set of dies.
Convenient
I buy a set each time I order a different die set. It's an inexpensive convenience to leave the bearings with the dies, instead of changing them out.